Welcome to my Songs of Love page!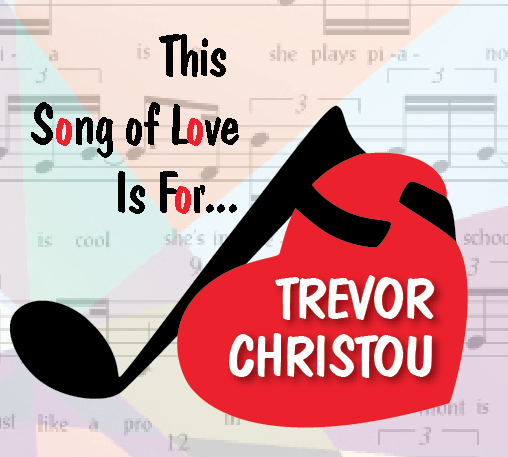 Hi! My name is Trevor and I received a free, personalized 'song of love' from the Songs of Love Foundation. The song is all about me and all of the people, pets and things that I love in my life. I would like to share my 'song of love' with my family and friends and the rest of the world! You can listen to it on Spotify or even buy it on iTunes by clicking the links below. This will help the Songs of Love Foundation provide more personalized songs for kids just like me! You can also read about the songwriter who created and sang on my 'song of love'! And by the way, you can share my entire page on Facebook and Twitter by clicking on their logos! THANK YOU!
Thank You to Our Songwriter of Love:
Carl Allocco
Musical audiences immediately respond to native New Yorker Carl Allocco's style which has been described as a hybrid of early 60's pop and 70's acoustic, with the lyrical intensity of Dylan. Carl's musical career was launched in the mid-80's with original eclectic rock, recorded for RCA with the band Dreamer, and then with MCA in the late 80's with the band Carl and the Passion. For more information on our songwriters please visit our website, songsoflove.org/songwriters .
Special Thanks to: